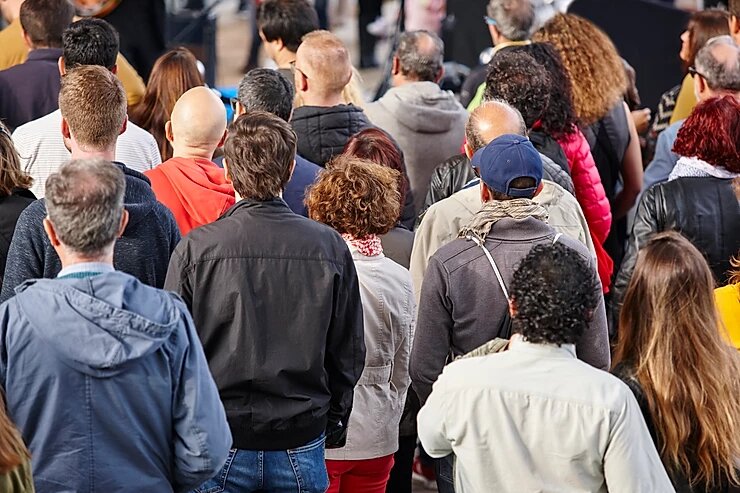 Currently, Colorado is rated as the second fastest-growing state in the United States. Colorado has an estimated population growth of 1.85 percent per annum, according to studies. Colorado's current population is estimated to be at around 5.77 million as of 2019; this estimate was arrived at as a result of projecting the 2010 census which estimated the population of Colorado to be approximately 5,029,196. The 2010 population witnessed an astonishing 16.9 % increase from the 2000 population statistics, which had estimated it to be around 4,301,262. Colorado's population consists of 50.1% male and 49.8% female. The average age of Colorado's population stands at 36.4, which signifies that it comprises of mainly young individuals.

Colorado, like most US states, has continued to witness lesser birth rates when compared to the death rates. Colorado's population explosion is largely attributed to domestic and foreign migration by individuals as is the case in most parts of the US. However, Colorado had a high birth rate between 2015 to 2016, and this contributed to a third of its population, as it witnessed about 30,000 more births than deaths. This is an impressive rate when compared to most US states. On the other hand, internal migration contributes to the remaining two-thirds of Colorado's population.

Most young individuals migrate to Colorado, as they mostly believe that there are better opportunities there. Also, other people believe that the current population explosion has something to do with its location. Colorado is situated almost in the middle of the United States, and as such, most travelers to some other parts of the United States tend to pass through it. According to this theory, most persons passing through Colorado tend to fall in love with the state, and subsequently end up settling there.

A 2018 report by the University of Colorado Leeds School of Business, indicated a slow-down in the population explosion of Colorado. According to the report, a possible reason for the 2018 slow down might be related to economic issues that led to minor layoffs. Colorado created about 57,000 jobs in 2017 and added nearly 47,000 jobs in 2018, a factor that might have slowed down its growing population according to the report. From the report, there are Pull and push factors that can either increase population growth (Pull factors) or reduce population growth (push factors). Colorado tends to have more pull factors such as good transportation, job opportunities, and much more when compared to push factors such as job layoffs and harmful economic factors.

One of the push factors, currently slowing Colorado's ever-growing population is housing price. Housing prices are becoming higher in most cities in Colorado; one of such cities is Denver, where the median home price is estimated to be around $500,000. The reason for this high home prices may be related to the housing shortage and increased traffics in some of Colorado's cities such as Denver and Colorado Springs.

The great news is that individuals or persons planning to relocate to Colorado have nothing to worry about in terms of housing prices. Top Tier Real Estate can help solve the housing shortage issues as they have real estate listings at affordable prices and are always ready and eager to welcome individuals to Colorado with a beautiful home. To avoid being caught up with the housing shortage, you can contact Top Tier Real Estate at (719) 330-5556 and get a befitting house at an affordable price.