During the summer it's almost impossible to not want to go outside in Colorado Springs and take in our beautiful weather. And these local swimming pools are the perfect places for it. Here are my personal favorites!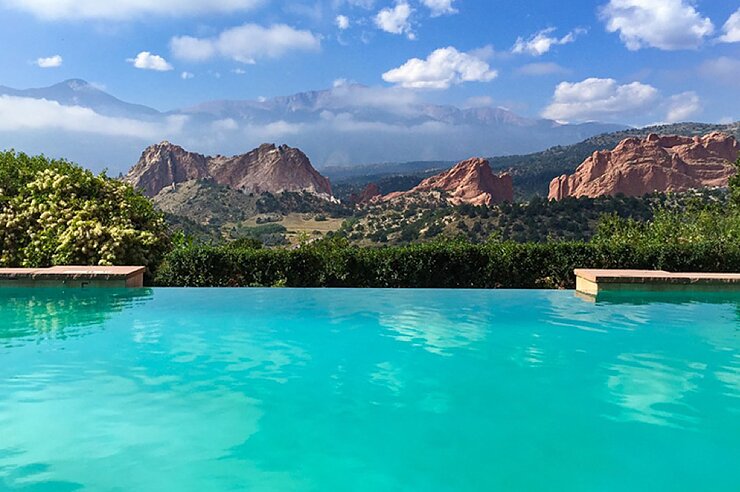 (Picture from www.gardenofthegodsclub.com/colorado-springs)
The Garden of the Gods club pool is of course, absolutely breathtaking. They offer an outdoor infinity pool, where you have a first hand look at the beautiful million year old red rock formation known as Garden of the Gods, which backs the Pikes Peak mountain range. The pool is heated to 84 degrees year round. Guests are also able to access the club's family friendly Three Graces Pool which includes water fountains and play areas for children.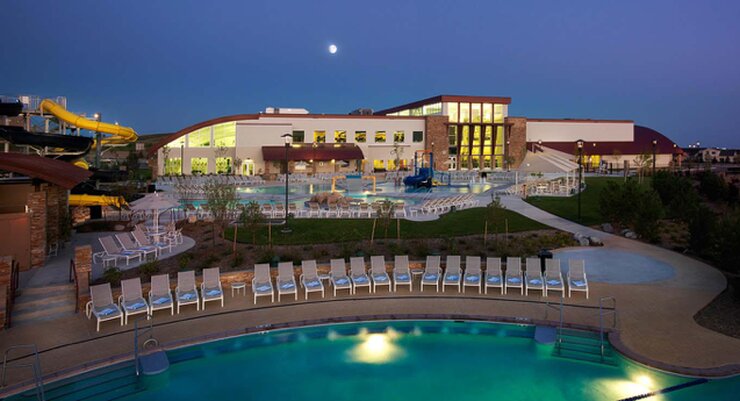 (Picture from www.villasport.com/colorado-springs)
VillaSport is a family friendly resort, probably one of the more popular options in our city where members can enjoy indoor and outdoor pools. The outdoor pools are open from Memorial Day through Labor Day. The large family pool offers towering water slides and fountains and play equipment. And there is also an adult-pool for those 18 and over. Villa is in a quiet, residential neighborhood without much road noise or traffic. Enjoy outdoor eats at the Villa Grille where burgers and sandwiches can be purchased.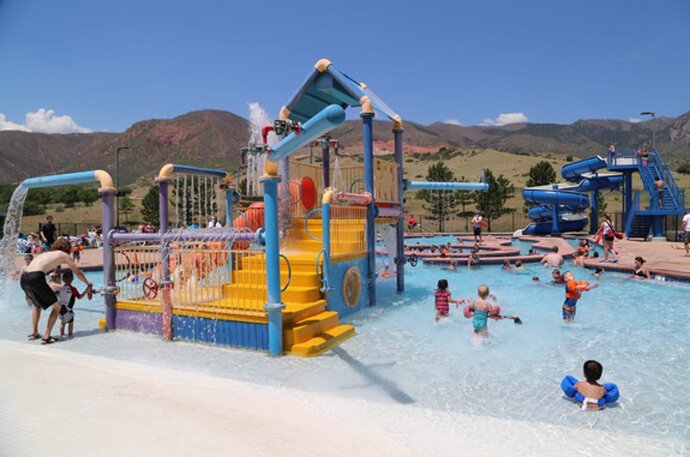 (Picture from Wilson Ranch Pool Facebook Page)
Located on the Northwest side of Colorado Springs, this pool is nestled at the base of the mountains. This public pool is a great place for the whole family. Rates are as follows: Adult one day $10, Youth one day $8, and Family one day (includes two adults and up to four children) $35. At Wilson Ranch there is something for everyone. Younger kids can enjoy the playground area, while older kids are able to spend time on the water slide and lazy river. With nearby parks and trails, this location is ideal for picnics and exploring.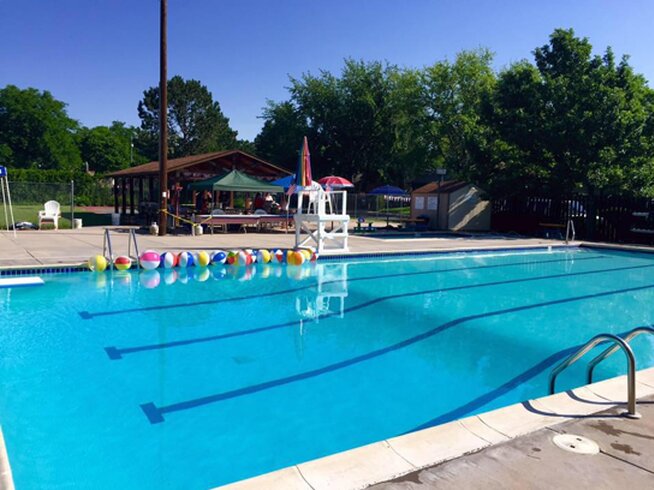 (Picture from www.vgrapool.com)
Located on the Northeast side of Colorado Springs, this community pool does offer annual memberships for families or individuals. The pool is in an established residential neighborhood and is surrounded by mature trees with plenty of shade. Outdoor bar-be-que grills are available for those who want to cook their own lunch. There are two pools, one larger pool which features a diving board and designated swim lanes and one toddler pool which is just 2 feet deep and perfect for little ones to play. And there's more…basketball courts, volleyball pits and swingsets for the kids. This place has it all!