When it comes to owning a home, certain individuals want a dream home that exhibits a certain classes and shows off the personality of the home occupant. Luxury homes display affluence and wealth and can be found all over the United States. Some are known for luxury homes in the United States includes Beverley Hills, Santa Monica, Pacific Palisades, Malibu, Holmby Hills, los Angeles, Silicon Valley and lots more. One distinctive features of this luxury real estate properties is there cutting-edge architectural design used in building these homes, and also the advanced technological gadgets and designs used in the homes.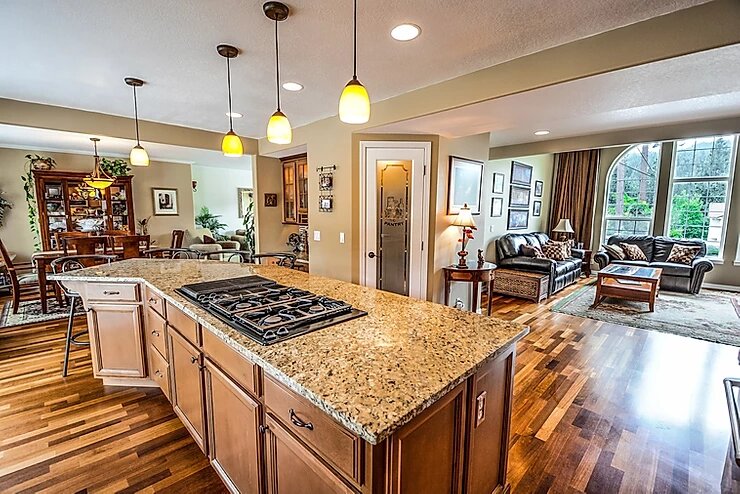 The state of Colorado which is becoming an evolving real estate destination is not left out of the luxury real estate trend. Colorado is a top tourist destination in the country, and as such has lots of fascinating landmarks and views. Also, Colorado boasts of spectacular mountain ranges, Ski resorts and much more. It should not come as a surprise to you then, that Colorado also has lots of luxury homes tailored to suit the needs of the affluent who can afford it. Some of these luxury real estates are custom-built to meet each and every need of their owners. Colorado has a very beautiful landscape and most of Colorado's luxury real estate is nestled between Colorado's beautiful mountains and canyons.

Another factor that makes the luxury real estate market Colorado uniqueness is the presence of Luxury ranches as well. There are several awesome luxury branches in Colorado this adds beauty to Colorado's luxury real estate. The following are a list of some of Colorado's luxury real estate properties.

• 155 and 200 Sabin Drive, Aspen: This luxury real estate is located in the 'Billionaire Mountain' in Aspen Colorado. This property occupies 6 acres of land, and measures an amazing 18,000 sq. and was built in 2010. It is popularly referred to as 'the summit house. The property offers a great view of Colorado's rocky mountain through It's amazing floor to ceiling glass windows. The property boasts of an amazing 4,150 sq. ft guest house. The property is currently valued at $65 million.

• 115 Francisco way, Telluride, Colorado: This is property is owned by one of the greatest actors of all times, Tom Cruise. The mission impossible actor is among the luxury homeowners of Colorado. 10,000 sq. the property was originally built in 1990 and has witnessed several updates. The property boasts of a private elevator, a helipad, and 1,600 sq. guest room. The property sits on 289 acres with a current market value of $59 million.

• 1000 1220 Watson Divide Rd, Snowmass Colorado: This luxury real estate consists of seven bedrooms and was built in 2017. This property is strategically located to give an amazing view of the capital peak, Mountain Sopris and Mountain Daly. What better view can one possibly ask for? Want to have a feel of the beach, no need to live the property as it boasts of a private beach. This property sits on an amazing 876 acres and has a current market price of $58.5 million.

• 2900 w Buttermilk Rd, Aspen Colorado: This beautiful piece of property was built in 2006 and guess what has a private ski run. You don't need to leave the property to go Skiing, is that not amazing. The property is located in Aspen, the home of luxury real estate in Colorado. The 15, 664 sq. home has a vehicle maintenance center and also a private pub. The property sits on 61 acres of land and is worth about $50 million.
• 41 Popcorn Lane Aspen, Colorado: This amazing property gives you ocean view of the Roaring Fork River. It consists of five bedrooms, a walk-in wine room, and other amazing features. The property sits on just 4 acres of land and is currently valued at $39.5 million. There are lots of amazing luxury real estate properties in Colorado, don't be scared about the prices of the above-listed properties. You can still get amazing luxury homes in Colorado at affordable prices of about $1,000,000 and above depending on your budget. If you are seeking to get a luxury home in Colorado. Then you can contact Top Tier Real Estate at (719) 330-5556 to help get amazing luxury homes in Colorado.