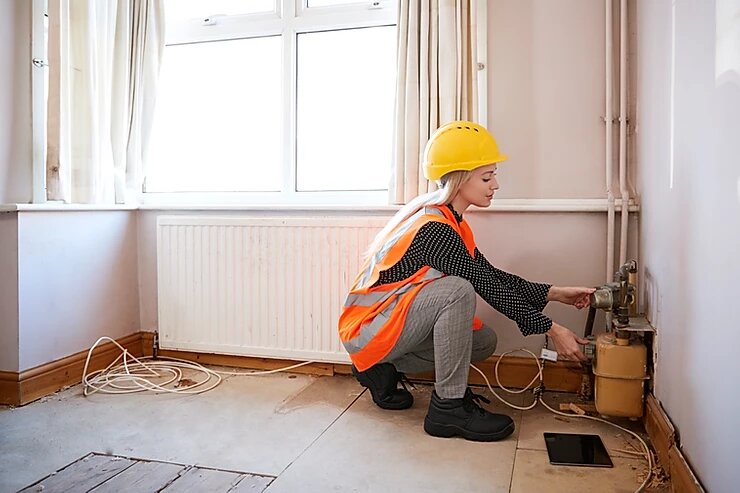 When it comes to getting a home, everyone wants the best; we all want comfort and peace of mind. No one would prefer to buy a home with a leaking pipe or one that would end up costing a lot of money to fix one or two items. Due to this, it is always essential that sellers try their best to make necessary repairs and renovations before placing a home on the market. It is also crucial that prospective home buyers inspect the homes they wish to buy before making any payment. The home inspection is vital as it helps the buyer have a glance and find out if everything is in order before making any financial commitment; this is to avoid having to make unnecessary repairs and fixtures around the home.

What is home inspection you might ask? A home inspection is a crucial step that usually occurs before the close of a home sale. The prospective buyer gets the assistance of a home inspector who makes a visual observation of the property. The home inspector assesses any mechanical, health, or safety concerns within the property. The home inspector is to check for any faulty, unsafe, or deficient items within the home. The home inspector works with the recommended standard of the state. When the home inspection is done, a comprehensive report is issued to the prospective buyer giving details of each problem or fault identified and what it would take to fix.

The following are the key areas the home inspector is likely to inspect:
Electrical System: It is always important to examine the electrical system, as it would be problematic to move into a new home and not have access to the power supply or suffer from electrical issues.
Insulation: Getting the insulation right is always necessary as you do not want to live in an unregulated environment due to a faulty or poor thermal insulation.
Basement: Getting to inspect the basement is highly recommended as you might find out one or two issues that need fixing.
Plumbing System: Inspecting the plumbing system is a must, as you do not want the plumber to be a regular visitor to your new home.
Attic: Inspecting the attic might come in handy when trying to purchase a property.
Floors and Walls: You might be amazed at how bad the floor is once you inspect, most times you might find several patches, and this is not so good for a new home.
Heating and Cooling System: Checking the heating and cooling system is very important, you do not want to freeze during the winter because the heater is faulty and you do not want to get all sweaty either during summer.
Reasons For Home Inspection

Hiring a home inspector is a safety precaution every prospective homeowner should take. The following are the reasons why you should inspect a home before closing that deal.
Helps point out safety issues in a property
Gives the real picture of the house by pointing out some grisly discoveries.
You might have issues with getting the home insured if the insurance companies make certain discoveries during their inspection.
A home inspection can serve as a great negotiation tool since the prospective buyer has discovered certain issues or faults within the property.
During the home inspection, the buyer is made aware of any illegal additions or installations.
A home inspection is great but might not give the overall picture of the property as the investigation only considers ground level upwards. It might not give a clear picture of flaws that might exist below the ground level, such as mold, pests, or asbestos. This is because where such faults occur is usually not accessible to the home inspector, and an extra inspection might be needed to uncover them.

Top Tier Real Estate is always available to work with home inspectors to examine and evaluate any of the homes listed on their profile. You can contact Top Tier Real Estate at (719) 330-5556 as they are ready to make all necessary assistance during a home inspection.